, Inc. develops Performance Payment™ based specifications and contracts and provides long term management and quality control for Ornamental Landscape, Interior Janitorial Cleaning and Golf Courses. This service is provided for commercial office properties, medical facilities, retail, apartments,resorts, universities, homeowner associations and residential properties.

which utilize OLM's Performance Payment™ management system are recognized throughout the industry, attracting customers and other property owners. We save our clients money by eliminating extra contractor charges while providing superior surroundings.



mediators, OLM helps service providers and property managers improve communication. Our clients will tell you that OLM's management system helps them become more productive and efficient, allowing time for them to address the many issues that face today's manager.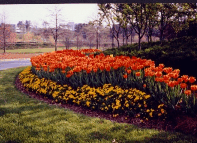 service provider delivers the work while OLM assures the quality that protects your investment. OLM's bid process guarantees that the potential service providers,including in-house staff, will bid on uniform specifications and will perform the maintenance based on an "Apples to Apples" criteria. OLM's high standards are monitored through our unique management system which includes detailed monthly site inspections. This two step process assures that the owner gets 100% of the services expected, on schedule, done right the first time.

's Performance Paymentä system gives incentive to either in-house or outsourced service providers to consistently perform at the highest level through proactive management practices. If the service provider scores below the set standards on the monthly inspection he loses the monthly Performance Payment™. It rarely happens twice. Service providers learn that doing it right the first time is profitable for everyone.